Dzintari Concert Hall, Ltd.
Office on weekdays 09.00-17.00: +371 67762092
Box Office and Information Centre 10.00-17.30; on the day of the concert 10.00-20.00: +371 67762005
E-mail: info@dzintarukoncertzale.lv
Indra Vīlipsone
Head of Communications
indra@dzintarukoncertzale.lv
Amālija Brūvere
Advertising Specialist
amalija@dzintarukoncertzale.lv
Maija Zariņa
Venue Rental Project Manager
maija@dzintarukoncertzale.lv
Arnella Jezdovska
Commercial Services Specialist
arnella@dzintarukoncertzale.lv
Anita Sildega
Information and ticket reservation for pre–school and schoolconcerts
anita.sildega@dzintarukoncertzale.lv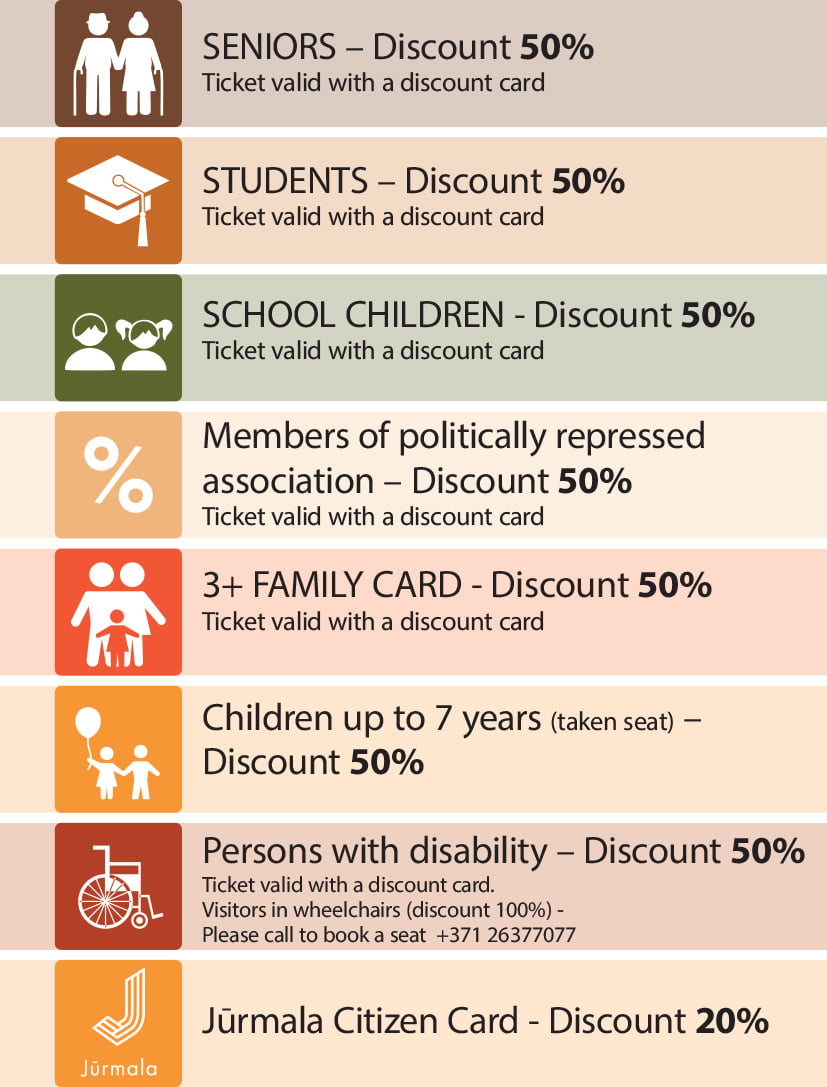 DZINTARI CONCERT HALL TICKET BOX OFFICE HOURS MONDAY-SUNDAY:
10.00 - 14.00
14.00 - 14.30 Break
14.30 - 17.30
On November 30, 2023 the ticket office will be open 12.00-14.00 and 14.30-17.30.
Tickets can be purchased on the day of the event until the start of the event.
You can buy "Biļešu paradīze" and "Biļešu serviss" tickets and gift cards in the Dzintari Concert Hall.
Discounts apply only to events organized by the Dzintari Concert Hall (see the "Event Producer" section for each concert).
Only "3+ family card" discounts apply to concerts for children and youth, including concerts for families with children.