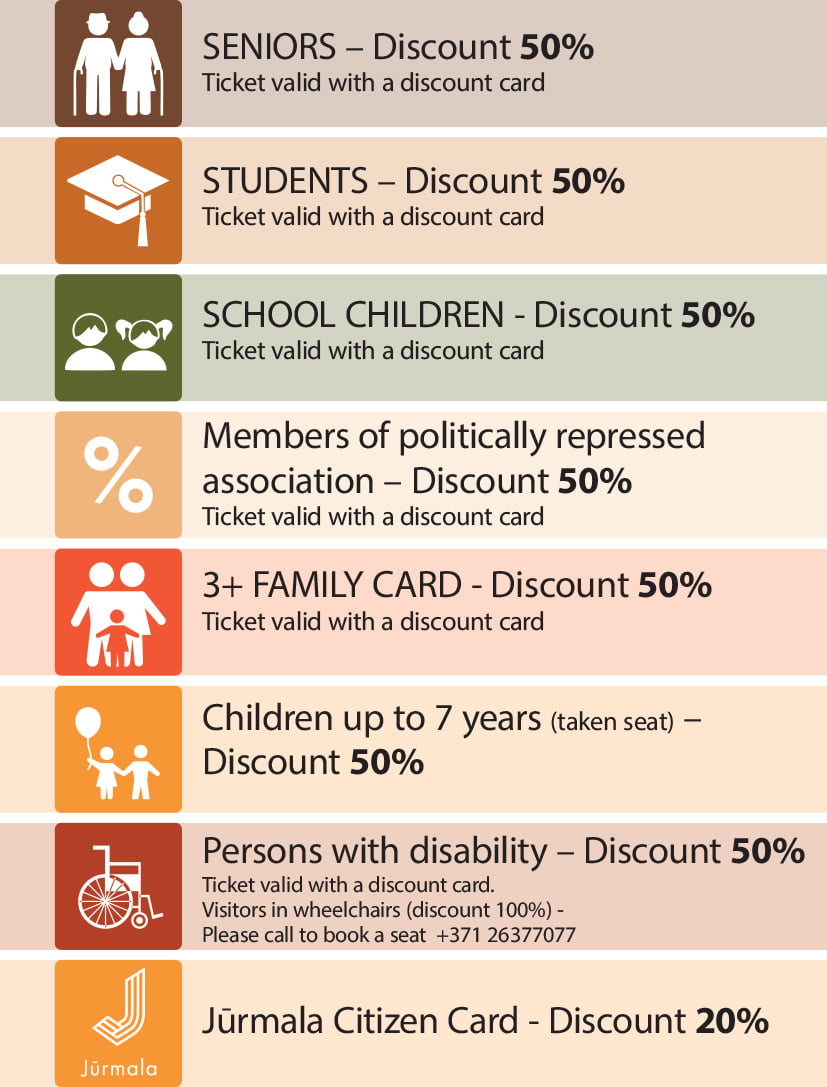 DZINTARI CONCERT HALL TICKET BOX OFFICE HOURS:
10:00 AM - 2:00 PM
2 PM - 2:30 PM Break
2:30 PM - 5:30 PM
Tickets can be purchased on the day of the event until the start of the event.
You can buy "Biļešu paradīze" tickets in the Dzintari Concert Hall; The "Biļešu serviss" box office is not working at the moment!
Discounts apply only to events organized by the Dzintari Concert Hall (see the "Event Producer" section for each concert).
Only "3+ family card" discounts apply to concerts for children and youth, including concerts for families with children.